Everybody's best friend is a harami. It's something that we can all agree with because applies to every single best friend. From getting us into trouble to making us look like fools, these so-called best friends have done everything in their power to annoy and embarrass us.
1. You end up not doing the homework but he does.
Friend at night: "Bhai homework karke matt aana, maine bhi nahi kiya saath mein khade honge"
Next day: "Yaar woh raat mein soya nahi toh socha karleta hu."
2. Half your pocket money is spent on him. But he hardly spends on you.
"Bhai aaj pay karde kal dedunga"
10 years later: "Yaad hai school mein hum hamesha ek dusre ka pay karte the. Tu aaj karde, main tujhe kal dedunga"
Yeah ,right!
3. He finishes most of your lunch but you don't get a bite of his.
"Tu aaj tiffin mein kya laya hai? Share karega lunch break mein? "
He finishes off your lunch box while his is already empty.
"Sorry yaar woh 1st period mein bhook lag gayi thi."
4. He ends up dating the girl you like.
"Bhai tension matt le, I'll go talk to that girl for you."
Few days later: "Sun, yaar i don't think she's interested in you. Usko koi aur pasand hai."
A few more days later: "Yaar woh koi aur main hi hoon"
5. It's his idea but you get caught and he doesn't.
When you get punished for bunking and return to the classroom, you see your friend sitting on his seat: "Bhai nikalne hi wala tha par mam agayi."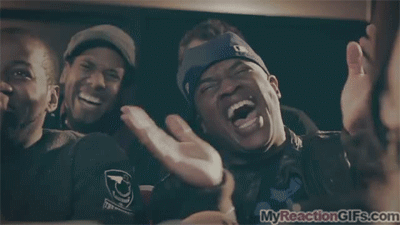 6. You lend him your phone for a call and he finishes your balance.
"Bhai bas ek chhota sa call karna hai apni girlfriend ko."
7. When you are blamed for his bad habits.
Best friend: "Mom ko meri cigarettes mil gayi so i said ki teri hai."
8. The "almost there" excuse.
"Bhai nikal gaya hu, half way there."
Reality: He's still in bed.
9. He pretends to be a girl and talks to you through texts.
You: "You know bro we spoke all night, I think she is really into me"
Best friend texting you back: "Haha. Sucker!"
10. You suddenly have a girlfriend you didn't know about.
"Bhai Ankita ne mujhe pakad liya Neha se baat karte hue so I said Neha teri girlfriend hai. Sambhal liyo pls."
11. You are stuck explaining to his ex why he broke up and he's enjoying with his new love.
"Bhai kuch bhi bolde. Aisa kuch jisse I come out looking saint like and the break up is all her faul
12. You are stuck fighting his fights and he has suddenly disappeared.
"Bulaliya hai saalo ko ground mein. Milke maarenge bhai."
In the ground: You find yourself surrounded & beaten up while he is nowhere to be seen
13. He puts his condoms in your bag and your parents find them.
"Sorry bhai, my folks would have killed me"
You: Yeah right, and mine are just glad that I'm using protection
14. He ditches you to meet his girlfriend.
"Bhai pakka a raha hu, tu movie tickets lele."
3 hours later when he doesn't show up and you see his new profile pic is with his girlfriend:
I knew it!
15. He takes your car for a date and empties the fuel
"Bhai gaadi dede, pakka fuel dalwadunga 500 ka."
When you check later: Fuel indicator on "E"
16. If he can't have fun, neither can you.
Your best friend's parents don't allow him to go for a school trip so he calls up your parents: "Aunty isko matt bhejna, sahi jagah nahi hai isliye main bhi nahi jaa raha. Main toh ghar pe baith ke padhunga."
17.  Your problems always seem amusing to him.
You: "Bhai break up hogaya"
Him: "Hahahahahahahaha"
18. You fail the exams and he tops.
Before exam: "Chuck it bhai, no use studying"
After exam results: "Bhai maine to padhai kari hi nahi. Phir bhi i topped"
19. He lies about being sick at home and you catch him with someone else
"Bhai tabiyat kharaab hai, aaj nahi aa paunga assignment mein help karne."
And you spot him chilling somewhere.
20. He gets drunk and uses your phone to text a girl
Girl to you: "Who said you could send me such messages?"
You: "But I…." SLAP!
They might be the world's biggest haramis but they are your closest friends and you don't know what you would've done if not for them. Thank God for these haramis!
source: ScoopWhoop
featured image source: theywhiteapproach