Star kids are beautiful, they are genetically blessed, they are already the darlings of media and in all probability better prepared than their superstar parents. We have star kids making their big debuts every year, but then there are those who are too young to make it into the tinsel town right now but should definitely make a career in films just like their moms and dads.
If talent has got anything to do with genes, then these 15 kids are the superstars of tomorrow. Find out:
1. Aryan
Shah Rukh Khan's eldest son
SRK's eldest boy is all grown up and already his height. Although, SRK has always kept his children away from media glare, Aryan can be easily spotted at the Mumbai airport on his way back home from London (where he is currently pursuing his studies). No wonder, media is obsessed with him and the lanky boy was even rumored to debut with YRF's Dhoom 6. However, SRK outrightly denied the speculations, watching Aryan on the big screen still remains an interesting prospect.
2. Junaid
Aamir Khan's son with Reena Dutt
The young lad has inherent good boy looks courtesy his father and his bespectacled look just adds to his geeky cool demeanor. Junaid is known to be an honest critic of his father's work and can often be spotted at premiers of his father's films. Another Mr Perfectionist in the making, eh?
3. Hrehaan and Hridaan
Hrithik Roshan's sons with Suzzane Khan
If your father looks like a Greek god, has a physique-to-die for and dances like a dream, chances of you inheriting some of his qualities are quite high. The little Roshans, Hrehaan and Hridaan, already are the cutest Bollywood kids around and it would be really interesting to watch these two grow up and represent the famous Roshan legacy!
4. Aarav
Akshay Kumar and Twinkle Khanna's son
This cute looking boy is quite a tough nut. Aarav religiously practices martial arts and is a big adventure junkie too! Well, that's a given considering he has Bollywood's fittest man as his dad. Add to that, Aarav also has an artistic side which reflects in his interest in painting. It's been quite a while since we had an actor who is such a mixed bag. Grow up fast Aarav, Bollywood is waiting!
5. Sara
Saif Ali Khan's daughter with Amrita Singh
Ever since Sara stepped out at her father Saif Ali Khan's wedding, this 16-year old has been the talking point of the B-town. Sara Khan recently appeared on the cover page of Hello! Magazine with her mother Amrita Singh, fueling rumors of her finally lapping up a movie offer, however, the youngster still maintains a position of ambiguity over the matter. We hope she approves of a script soon!
6. Navya Naveli
 Amitabh Bachchan's grand daughter
Talent is synonymous to the Bachchan family. It simply runs throughout the clan. We are sure Navya Naveli, grand daughter of the living legend Amitabh Bachchan and daughter of Shweta Bachchan will be no different. The girl has inherited beauty from her mother while having the intense gaze of the Bachchan men! She could be one game changer in the male dominated Hindi film industry.
7. Renee
Sushmita Sen's elder daughter
Renee has been there in the media glare ever since former Ms Universe Sushmita Sen adopted her. Now a teenager, Renee has been there by her mom's side always. Be it on the ramp with her mother or in all her personal and professional ups and downs, Renee has supported Sushmita with maturity beyond her age. Seemingly a strong character, Renee could be a quite natural choice for women oriented films!
8. Aahan
Sunil Shetty's son
Aahan Shetty is a talented boy. Following his dad's footsteps, he is already learning acting. Apart from that, he is also known to have interests in other art forms like music. Aahan is the lead singer and guitarist for a band which does gigs for charity. Seems like the young Shetty already has his heart at the right place.
9. Arhaan
Arbaaz Khan and Malaika Arora's son
Prospects of Khan-daan really look positive with the next generation of brothers growing up fast. Arbaaz Khan's older son Arhaan is already 10 and handsome! Sohail Khan's son Nirvaan is also all grown up and it's just a matter of time when these boys will be taking over the Indian cinema the way the senior Khan brothers have.
10. Karan
Sunny Deol's son
Coming from the hunky Deol stable, Karan is shy but solidly built, just like his father Sunny Deol. Since the time Karan assisted in his father's movie Yamla Pagla Deewana 2, rumor mills started churning out stories of Karan making his grand debut with 'Ghayal 2′, while other times YRF was rumored to be launching him. Since nothing concrete has been announced as of now, audiences will have to wait for some more time to see what Deol junior has to offer.
11. Yashwardhan
Govinda's son
Govinda's daughter might be ready to make her big Bollywood debut. But, it's actually Govinda's son Yashwardhan, who has caught our eye! The lad has been growing quietly away from the gaze of the media, and has lost a lot of weight and appears much fitter now. Also, Yashwardhan is reportedly an aspiring actor! We'd definitely want to watch out for this junior Govinda!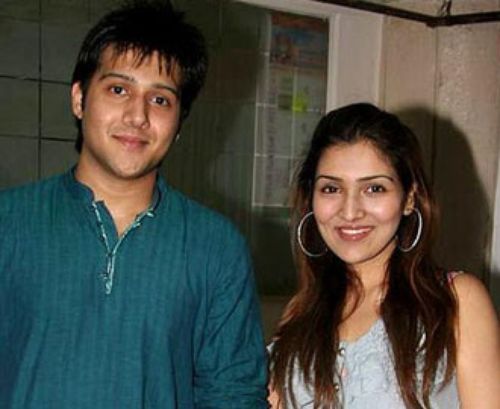 12. Anya, Czar and Diva
Farah Khan's triplets
Anya, Czar and Diva, Farah's triplets have a familiar naughty look in their eyes just like their mother's! With two popular directors as parents, these kids have all Bollywood doors open and the audiences will just love to see these cute devils join Bollywood brigade!
13. Aradhya
Abhishek and Aishwarya Rai Bachchan's daughter
Now, if you are Amitabh Bachchan and Jaya Bachchan's grand daughter and Aishwarya Rai and Abhishek Bachchan's daughter, you got to shoulder a lot of expectations! Acting, literature, politics or whatever career little Aradhya chooses to pursue after growing up, all eyes will be on her since she represents a fresh generation of one of the most illustrious families of India.
14. AbRam
Shah Rukh Khan's youngest son
King Khan's youngest baby has been the subject of media curiosity ever since he was born. It was only recently that SRK introduced his little one to the camera and shared a candid moment of his son over internet. Since then, everyone's been going gaga over the cute baby who also made a blink-and-miss debut in his father's movie, Happy New Year. Also rumored to be making an appearance in SRK's next, Fan, audiences just can't wait for the baby Khan to grow up and light the screen bright with his presence.
15. Azad Rao
Aamir Khan's son with Kiran Rao
Azad Rao is Aamir Khan's first child with Kiran Rao and he is undoubtedly a darling of the Bollywood industry. Being the son of two such methodological artists, the two-year old already shows signs of varied interests when he accompanies his father on sets on one hand and comes to the football field with him on the other hand! This is one kid surely worth waiting for to grow up!
source: scoopwhoop
featured image source: imagepo