The wealth of royal families in India has been in decline for all 500+ of them, for a long time. Their flamboyant lifestyles have been whittling away dramatically after independence from Britain in 1947. The various royals, 
maharajas and maharanis, nawabs, begums, nizams
, princes and princesses, have all seen their powers stripped away, their land seized and some even remain uncompensated, since the abolition of the
privy purse
.
While some of them have managed to become powerful businessmen and politicians, others are struggling to stay afloat, having sold off piles of their gems/jewelry, entire fleets, etc., living a life of indebtedness.
Here are some of their stories.
1. Osman Ali Khan, The Last Nizam of Hyderabad
Once the richest man in the world, now his descendants possess less than a fraction of his wealth.
By the early 20th century, the Nizam's wealth accumulated to approximately £100 million in gold and silver bullion, and £400 million in jewelry alone, making him the richest man in the world. He used a 185-carat diamond worth $200 million for a paperweight and apparently, had enough pearls to fill up Piccadilly Cir
He had a prodigious appetite for sex and had sired children from 86 mistresses in his harem and had more than 100 illegitimate children. Because of this, by the 1990s, the claimants to his wealth had gone up to 400 legal heirs.
Among the most unfortunate of the descendants is one Mukarram Jah, who lives as a frail old diabetic in a small apartment in Istanbul, amidst memories of untold wealth, expensive ex-wives and 14,718 courtiers who bled his inheritance dry.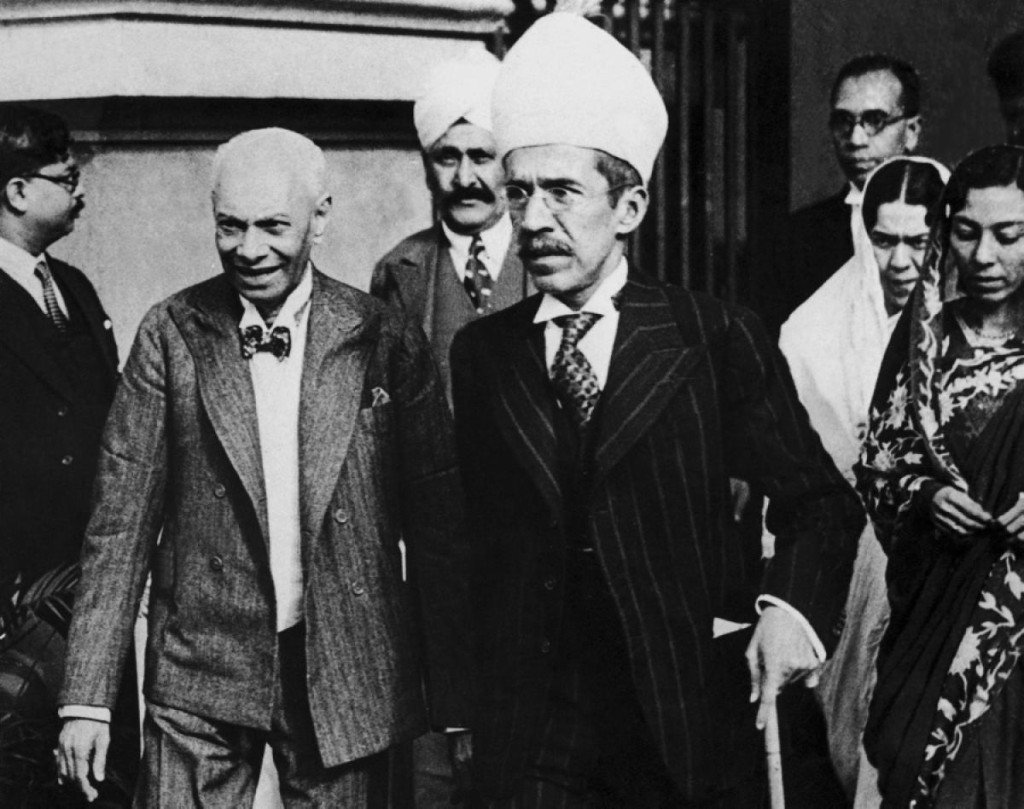 2. Raja Brajraj Kshatriya Birbar Chamupati Singh, Mahapatra of Tigiria
Forced to sell his palace and stripped of royal privileges, he lives at the mercy of the village folk now.
He is the last surviving former ruler in Odisha, and was once the life of India's royal party circuit. He had a fleet of 25 luxury cars and lived in palace with 30 servants. He was known for his prowess as ashikari, who had shot 13 tigers and 28 leopards.
However, his fortunes vanished after Indian Independence, when he lost his state's tax revenues and was given a privy purse of £130 pounds a year instead. He was forced to sell his palace in 1960 for £900 and later separated from his wife. In 1975, the Government withdrew the last remaining royal privileges and he lost his annual income.
Today he lives at the mercy of the villagers who bring him rice and lentils for lunch, in a mud hut of dilapidated condition, covered in cobwebs.
Despite his spectacular fall from grandeur, he remained happy, he told the Telegraph.
"Then I was the king. Now I'm a pauper. But I have no regrets whatsoever."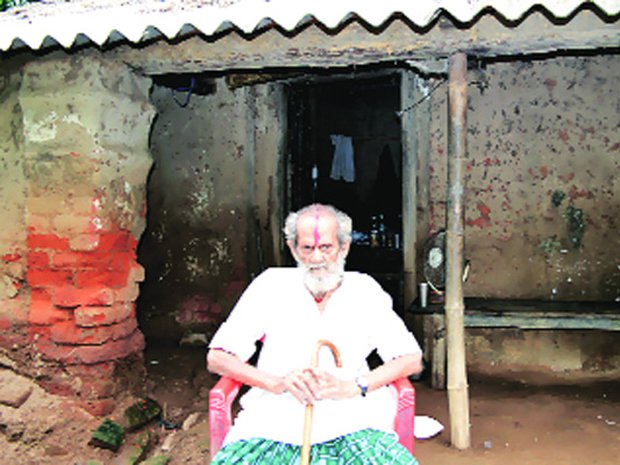 3. Sultana Begum, wife of the great grandson of Bahadur Shah Zafar
After her husband's demise, her life has been reduced to a measly pension from which she has to support her 6 children.
She had married the great-grandson of Bahadur Shah Zafar.
Since her husband Prince Mirza Bedar Bukht died in 1980, Sultana has descended into a life of poverty. The heiress is forced to live in a tiny two-room hut in a slum area of Kolkata. She shares a kitchen with her neighbours and washes in the street using water from public taps.
Despite evidence that she is related to the 19th century royal family,  Sultana goes about her daily life on a basic pension of around 6000 INR per month, within which she has to cover herself and her six children, five daughters and one son.
4. The Scindias of Gwalior
A family who almost went into ruination because they were too careful with their treasury.
The Tomars built the magnificent Fort of Gwalior, the Mughals turned it into an infamous prison, the 1857 rebels used it as a strategic outpost and eventually it became a stronghold of the Scindias.
The Gwalior fort was used by the Scindias to as an armoury as well as a treasury.The Scindias had huge collection of wealth known as the 'Gangajali' and the same was kept in it. It was said that this wealth was accumulated so that it could be used during emergencies such as wars and famines.
Maharaja Jayajirao Scindia who was responsible for this treasury, died soon after and was unable to pass on the secret code required to access it to his son Madhav Rao, as he was just a child. The family then went into a state of financial ruin for many, many years.
For years, the wealth remained lost and life was a struggle. Fortunately though, eventually Madhav managed to find the chamber and their financial issues were largely resolved.
When he found the treasure, he decided to liquidate the assets and invested it in many industries and companies, including Tata.
5. Ziauddin Tucy, descendant of Bahadur Shah Zafar, the last Mughal emperor
An apparent descendant of the wealthy Mughal dynasty, who now lives on a pension.
Ziauddin Tucy is the sixth generation descendant of the last Mughal Emperor Bahadur Shah Zafar and today struggles to make ends meet. Living in a rented house, he still believes that the government will release properties of the erstwhile Mughals to the legal heirs.
He also demands restoration of a Rs. 100 scholarship for Mughal descendants, that was discontinued by the government a while back. He wants that the amount be raised to Rs 8,000. and that the government should grant the economically depressed Mughal descendants the money for their upliftment.
Tucy has two unemployed sons and is currently living on pension.
6. Uthradam Thirunal Marthanda Varma,the former King of Tranvancore
The family that gave away all their fortune to God.
By 1750 Travancore had become rich and big. So the then king, made a unique spiritual and historical contribution. He decided to surrender all his riches to the temple - Padmanabhaswamy who is also their family deity.
Then in 1839, almost two decades before the mutiny, they rose against the British again, but the subsequent punishment was severe. The royals of Travencore were rid of their army of 50,000 and ordered to pay reparations for upkeep of British regiments.
Later, in 2011, on the discovery of the immense wealth in the vaults of Sree Padmanabha Swamy Temple in Thiruvananthapuram, the government ordered state protection to it. However, the King had made a statement saying that the treasure belonged to neither him or the government, but to god.
7. Descendants of Tipu Sultan
One of the greatest warriors India has produced, whose descendants are now pulling rickshaws for a living.
Revered as the "Tiger of Mysore", Tipu Sultan achieved fame through his military genius and statesmanship and died fighting the British at Seringapatnam in May 1799.
His lineage now is in danger of extinction. Tipu Sultan's descendants have been reduced to abject penury and been forced to take up menial jobs to survive. This is despite the fact that they continue to be heirs to one of the country's biggest and richest Muslim trusts, the Prince Ghulam Mohammed Trust.
Seven out of his 12 sons have no surviving male heir. Of the other 5, the descendants of only 2, Mooniruddin and Ghulam Mohammed, are traceable. Their descendants earn their livelihood as small-time businessmen, the survivors of Ghulam Mohammed's lineage live in squalid poverty in a dilapidated haveli.
8. Princess Sakina Mahal of Awadh
Once ruling over a massive stretch of land, this family who lives in a notorious Mahal, tucked away in a forest of Delhi.
Princess Sakina Mahal, whose family were the rulers of the Kingdom of Oudh, were once ruling over a mammoth swath of central India. Currently, the pincess Sakina and one prince Riaz, who would both be middle-aged by now, live in Malcha Mahal, a structure that was once a Tughlaq era hunting lodge, and has now disintegrated into a dilapidated building to say the least.
After a 9 year long legal battle with the government, they were finally allotted the premises in addition to a sum of Rs 500 at the end of every month. To read more about their tragic story,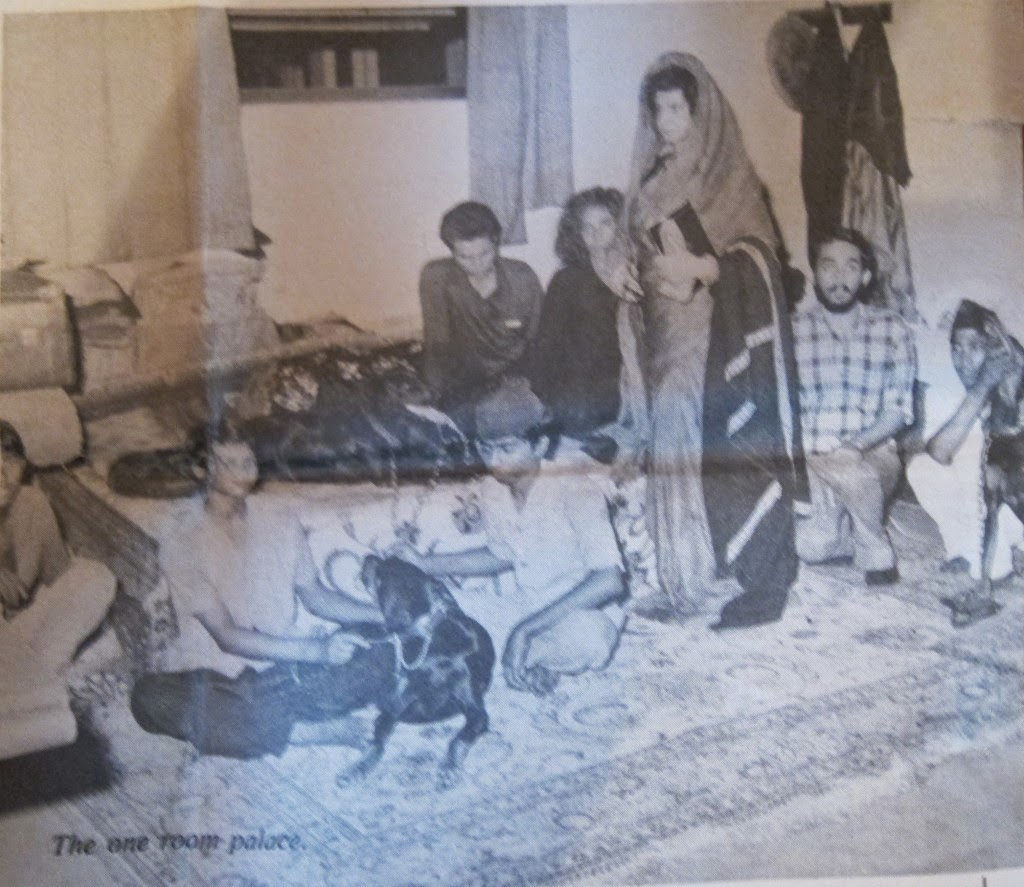 Source:scoopwhoop
featured image source:scoopwhoop