Remember that secluded spot in your college campus where you used to hide and bunk classes? Those corridors where you wandered like a teenage lover following your crush? College life gives you a bundle of memories to cherish forever. And when your campus is as beautiful as the ones listed below, life is even better!
You are so madly in love with the beauty caged in those boundary walls that you don't seek a vacation to recharge yourself. All you need to do is wander around the campus. Here are 16 of the most beautiful college campuses in our country.
1. Indian Institute of Science, Bangalore
The sprawling green campus established in 1899 is at an altitude of 942m, the highest point in Bangalore.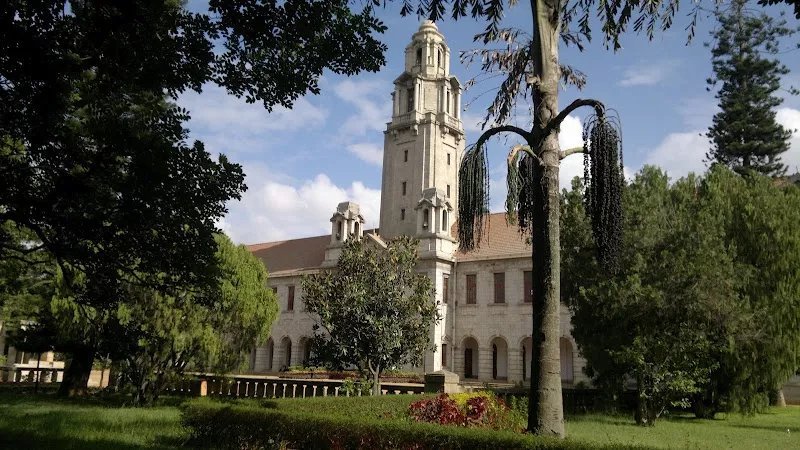 2. Indian Institute of Technology, Guwahati
The 700 acre campus on the northern banks of Brahmaputra and hills bordering the other side will surely allure you with its methodical patches of greenery and well-organized lanes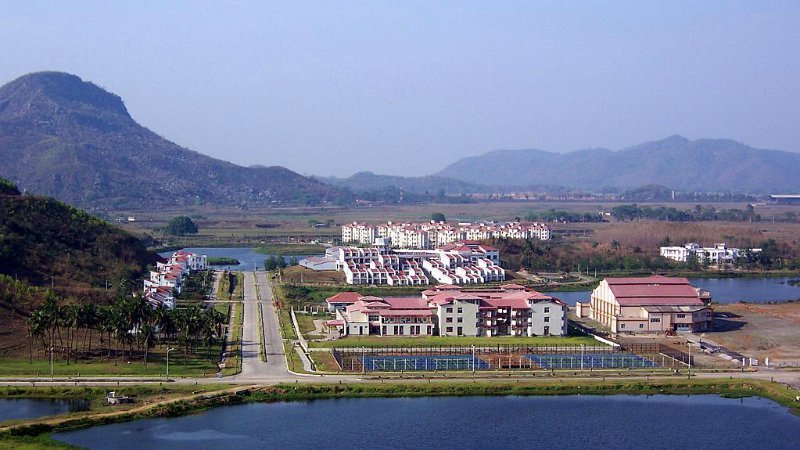 3. Indian Institute of Technology, Madras
Believe your eyes, this was spotted somewhere inside the campus. The 600 odd acre lush green campus is somewhat like a tropical evergreen forest and is just the right place for a nature lover to reside.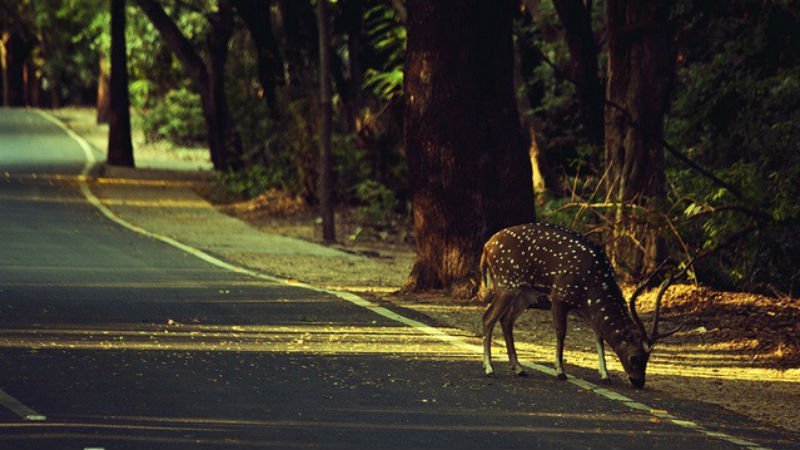 4. SSN College of Engineering, Chennai
The 250 acre state of art campus is not near any beach or any hill station but the lush greenery inside will take your breath away. They call it an oasis in a desert.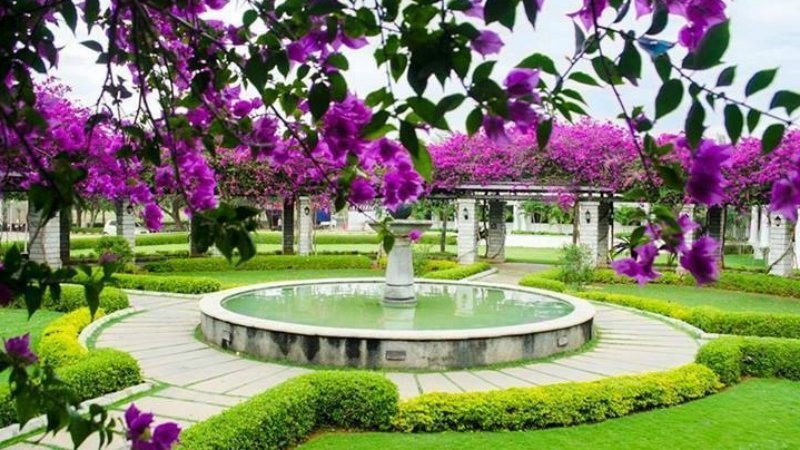 5. Govind Ballabh Pant Engineering College, Pauri Garhwal
Located in the Garhwal Himalayas, 7000 ft. above the sea level the campus has quiet, congenial, hilly and pollution-free environment which surely feels like a paradise.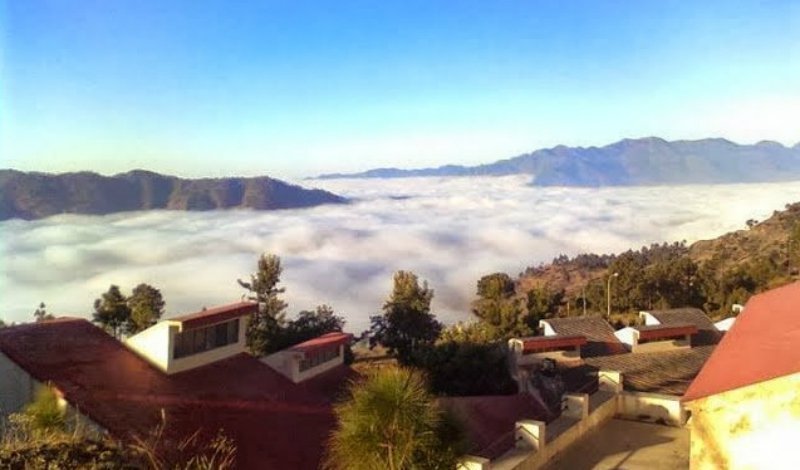 6. Jaypee University of Information Technology, Himachal Pradesh
The University rests in between amazing Himalayan mountains and you feel like wrapped in a white satin with beauty all around to quench your soul.
7. BITS, Pilani
The location of campus is unique in the respect of scenic beauty and panoramic view of picturesque, covered with wooded paths and spread over 328 acres.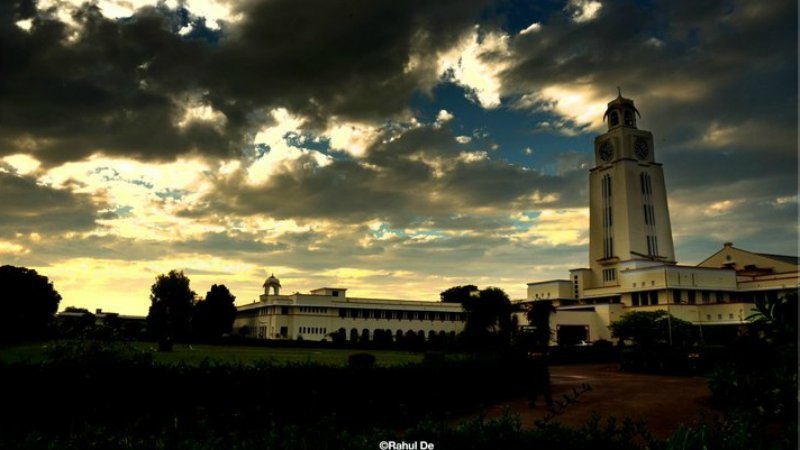 8. National Institute of Technology, Srinagar
They call it heaven on Earth. Need I say more?
9. The Forest Research Institute, Dehradun
Nothing detracts the FRI from its beauty which can only be described as breathtaking. It is 1300 acres of lush green forests and well crafted and maintained gardens, punctuated by some glorious buildings which date back to the pre-Independence era.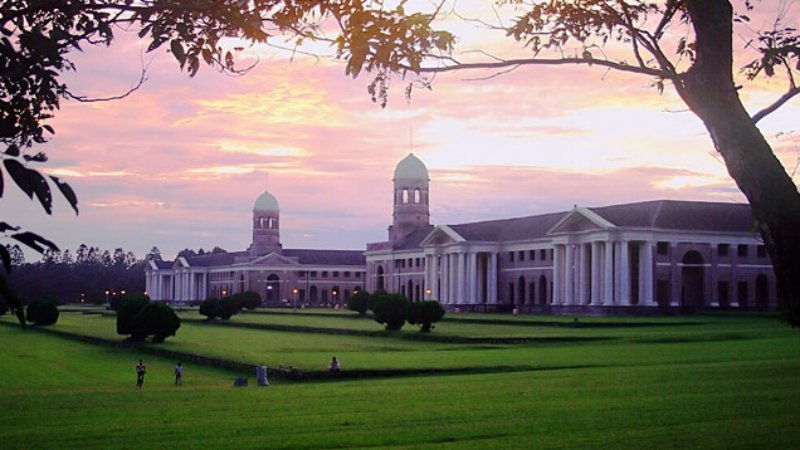 10. National Institute of Technology, Karnataka
The National Institute of Technology, Karnataka is probably the only college in India that has its own private beach, including a lighthouse. What else do you need?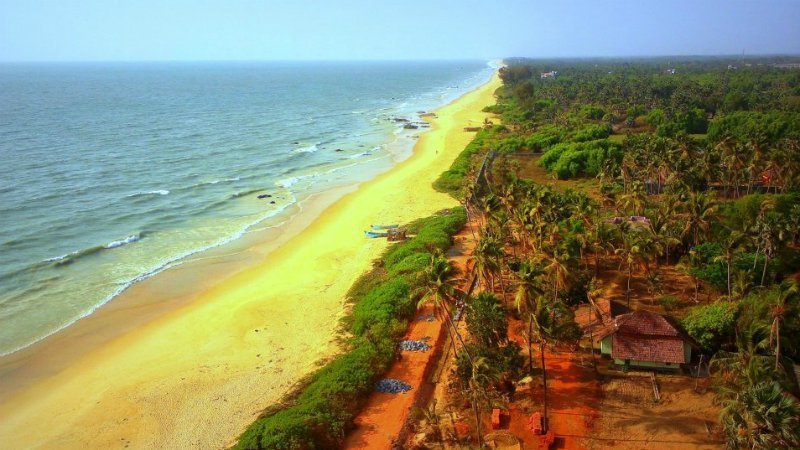 11. Indian Institute of Management, Kozhikode
The IIM Kozhikode campus is located in Kunnamangalam, Kerala. The campus is spread across two hills which are part of the Western Ghats. So, if you love hill stations, you probably would not want to go anywhere else.
12. Indian Institute of Management, Indor
Sitting atop a hillock on the outskirts of Indore, the beautiful 193 acre campus is aptly nicknamed "The hillock that never sleeps". The 'Sun-Set Point' in campus provides a spectacular view of the evening sky as well as the skyline of the Indore city at night.
13. Indian Institute of Technology, Kharagpur
Among all IITs, IIT Kharagpur has the largest campus of 2100 acres. And its buildings were designed under the guidance of a Swiss architect which make this campus definitely an extra ordinary one.
14. Indian Institute of Technology, Roorkee
With natural beauty and greenery to blow your mind the campus is situated at the foothill of the Himalayas, in Haridwar district. Also some scenes of Paan Singh Tomar were shot in IIT Roorke campus.
15. Indian Institute of Technology, BHU
Located on the southern edge of Varanasi, near the banks of the Ganges the campus layout approximates a semicircle, with intersecting roads laid out along the radii or in arcs. Buildings built in the first half of the 20th century are fine examples of Indo-Gothic architecture that will make you fall in love with the campus.
16. University of Petroleum and Energy Studies, Bidholi
If you wish to breathe in the fresh air enjoying the beauty of Mussoorie range mountains then UPES is the place. Due to its proximity in mountain valley, campus is untouched from the pollution of the rest of the Dehradun city.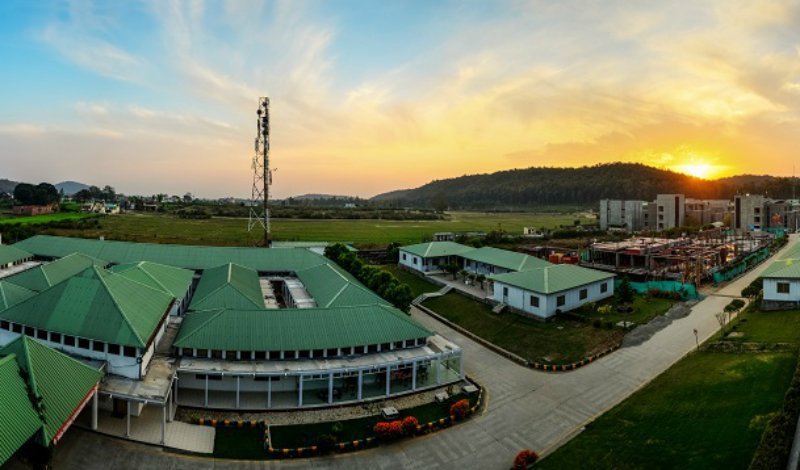 source:scoopwhoop
featured image source:toptenscu