A few minutes later, they caught him, beat him up (a little) and dragged him back to the place of the incident.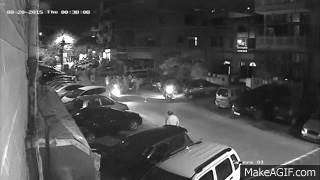 The brave football boys, who call themselves the Malviya Nagar Maniacs (MNM), were all pumped up and told the media how they caught the guy.
"The man was like a 'goal' that had to be scored," said Arjun Singh Rajput (Class XII, St Paul's School).
"We were playing in the park when we heard a scream. We rushed towards the sound. We saw a foreigner, who was all teary, and then a man running towards Apeejay School. We sensed something was wrong," said Sarthak Sharma  (Class XII, LBS School RK Puram).
"We were discussing where he could have gone when we saw him hiding behind a car. As we approached near him, he confidently came out as if he hadn't done anything. But we recognized him," said Japneet (2nd year, Shaheed Bhagat Singh College)
source: scoopwhoop
featured image source: vicharvimarsh