One place that is unexplored, wild and must be visited by anyone is Northeast India. Here is the list of best places to visit in the sisters states along with the one Sikkim. These states are blessed with majestic mountain, lush green forest, hills and ranges. North East India has some real surprises for the travellers coming here. Not so much established on the travellers map, yet the North Eastern India, has its own charm that will sweep you off your feet. Come here for once and loose yourself in its charismatic magic.
1. Kyongnosla Alpine Sanctuary-sikkim
A Wildlife sanctuary rich in both flora and fauna, is an  awesome place to visit this summer as June is the wettest place here. Take a halt here on your way to Nathu La Pass and Tshangu lake and enjoy the lovely waterfalls
Source: moombaplus
2. Majuli-Assam
This biggest river island in the world is famous for its 22 ancient satras. The scenery is perfect for those who want to relax and admire nature. As it is paradise of birds and regarded as best place for bird-watching.
Source: northeasttourism
3. Mechuka-Arunachal Pradesh
A small town nestled  in the amazing valley of mechuka.The major tourist attraction here is a 400-year-old Buddhist Monastery, which is located at a hilltop in the westernmost part of Menchukh. The place is a paradise on earth with untouched natural beauties.   Due to its mesmerizing landscapes, exotic tribes, natural beautiful lake, snow-capped mountains , this place is gradually becoming a popular tourist destination in Arunachal Pradesh.
Source: thetourplanners
4. Dawki-Meghalaya
Dawki is a town in Jaintia Hills and one of the few road border crossings between India and Bangladesh.  A thrilling drive of 95 kilometres passing through deep ravines and groges, which is certainly a splendid experience.  The freely flowing Dawki or Umngot river in Shillong offers one of the most beautiful view of the city and the venue of the annual boat race held in March.
Source: flickr
5. Mokokchung- Nagaland
The historical and cultural capital of Nagaland. Picturesque hills and the musical sounds of the streams running mesmerise you. The Moatsu Festival starts first May and continues till third May when the villagers of one particular area exchange gifts and build friendships with the villagers of the other region.  Here are some leading destinations in Mokokchung, Changkikong Range, Mongzu Ki Caves, Changtongya, Longkhum Village, Longritzu Lenden Valley,Tangkum Marok Spring,Mokokchung District Museum,Mokokchung Park.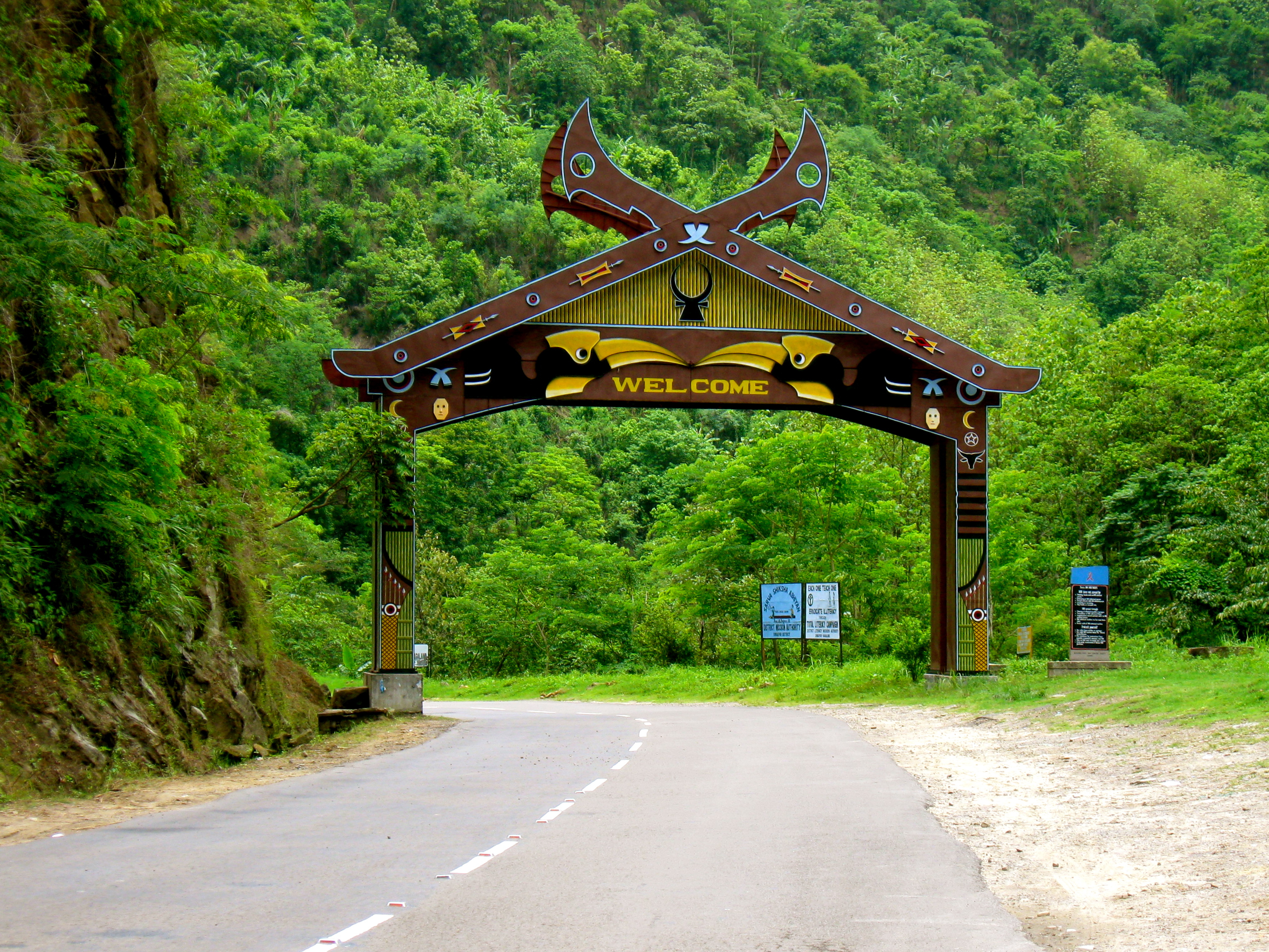 Source: wikimedia
6. Moirang-manipur
Manipur the 'Switzerland of India' is the right tourist destination for nature lovers. Moirang is famous for its largest freshwater lake in north-east India named as Loktak Lake or floating lake in the world due to its floating phumdis. The lake, in fact, has an intrinsic influence on the economy of communities who inhabit the surroundings of the lake by its natural produce like fish and other varieties of vegetables from the greenery around the lake.
Source:zipmytravel
7. Phawngpui-mizoram
Phawngpui is known as the Blue Mountain of Mizoram.  Highest peak in Mizoram having an elevation of 2157 meters and is rich in medicinal herbs growing in the wild. The area is protected as one of the two national parks in Mizoram, covering an area of 50 square kilometers. If you need to take a break from exhaustion of the city, this place is for you.
Source: zoohara
8. Agartala-tripura
If you are travelling in summer to take a break from mundane lifestyle and looking for a less commercial yet mind refreshing tourist spot Agartala is the best place. It is rich in natural beauty has a colourful representation of various cultures. It is famous for beautiful temples, palaces, handicrafts and monuments. Every year a big fair popularly known as Ashokastami Mela is held in the month of April which is visited by thousands of pilgrims.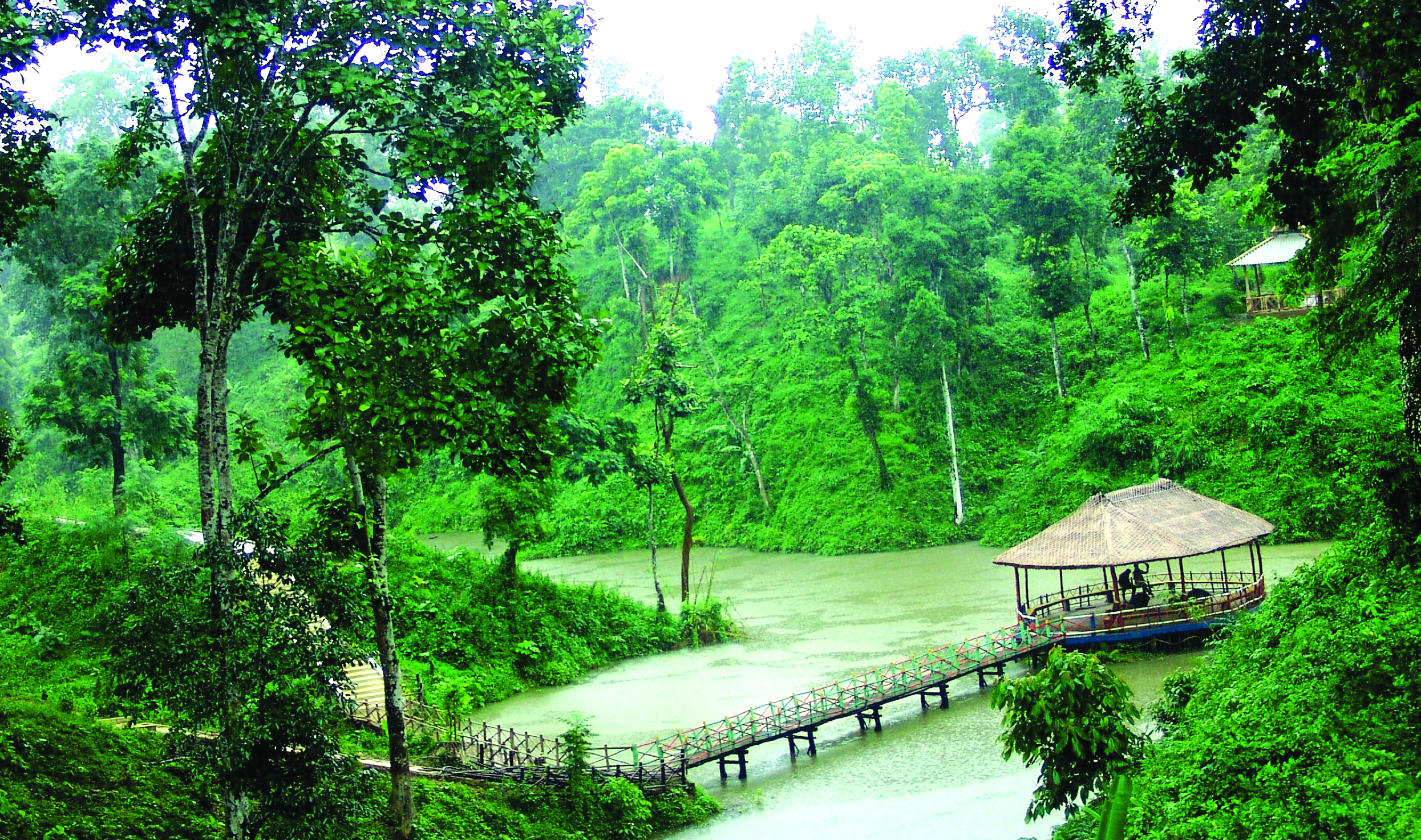 Source: tripuratourism
Featured Image: arctechnologies