Kareena Kapoor Khan is not just a Bollywood celebrity but a trendsetter for millions of girls who wishes to get a desirable figure like her. Remember her much talked about size zero figure? It may have attracted a lot of critics to talk about her, but young Indians started following her diet plan to look like the starlet. With time and age, Kareena, has matured and grown into a woman with a perfect figure.
It isn't difficult to get a desirable body as her's, simply follow the diet routine which the actress has shared for her fans.
1.  Kareena's Recommendation - Yoga
Instead of working out in the air-conditioned gyms, the actress prefers to do Yoga for a healthy living. She recommends yoga for a perfect, healthy body.
Source: all4desktop
2.  Kareena's Choice - Fruits Juice or Milk
Instead of starting her day with tea or coffee, the actress prefers to have fruits juice or milk for her breakfast. Her breakfast also includes parathas, slices of bread.
Source: shortday 
3. Kareena's Choice For Lunch - Light & Nutritious
Kareena choice of a healthy lunch includes chapatis,dal and lots of green salads.
Source: newhdwallpapers
4.  Kareena's Dinner - Dal, Chapati or Vegetable Soup
Light dinner is the choice of the bollywood diva.

Source: bookmyshow
5. Kareena's Beauty Tip - Lots Of Water Intake
Also, she recommends not to go out in the sun without wearing sunscreen.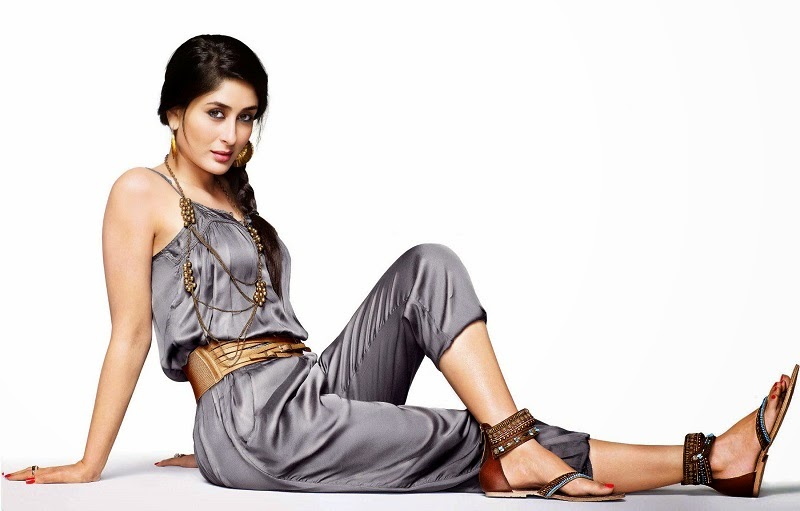 Source: .bp.blogspot
Featured Image: bollywoodfunia