They say college life is the best phase of your life. The saying is quite possibly true. It is during your college life when you get out of the disciplined environment, to explore who you really are. You get the opportunity to dress up well, meet the kinds of people you would want to hang out with and participate in activities, group that you are interested in. To conclude, college life is when you shape your personality that goes to reflect your future.
Are you new to college life? Here are the quirky, funny and interesting individuals you might meet in your college life.
1. Miss 'I am too sexy for my shoes'
She is the girl next door to watch out for. Every guy wishes to take her out on her date. Well, she isn't everyone's cup of tea. You need to be really charming to woo her.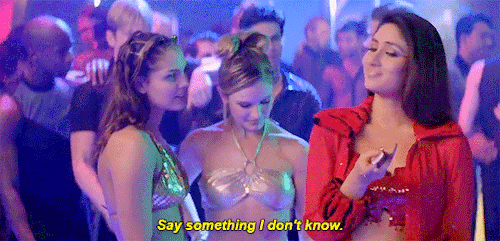 Source: tumblr
2. The Geeks
They are the sincere lots. They will come up early. Pay attention to the professor's lectures. All the notes are available to them. They will study in the library after college hours. You can join the geek gang if you simply love studying.
Source: photobucket 
3. The 'Dude' Of The College
He is good looking, rich and popular. He will be seen either playing sports or dancing in the parties. Chances are he is looking for flings and no serious relationship 😛
Source: thewowstyle
4. The Simple Sober Girl
She will like to keep it to herself. You will have to push yourself too hard to strike a conversation with her. She likes her books and principles more than the company of people. 😛
Source: imgur
5. The Aggressive Activist 
He wants to bring a change to the system. He will inspire the youth to take the radical route to raise his voice against the issues that affects the youth.
Source: koimoi
6. Mr. VIP Person Of The College
He seldom shows up to college. The next thing you can expect is to get unlimited missed calls and messages during the lectures, to get his attendance scene sorted. He is either late or doing some other 'work' because going to college is not really his thing.
Source: cinegoer 
7. The 'Rockstar' Of The College
College music band is his lifeline. He will either be winning awards in college competitions or bunking lectures to perform for his next event.
Source: filmibeat 
8. Happy Alone
He will either be texting to his long distant girlfriend or busy listening to music. He is a loner whose real world lies outside college. Befriending him can be quit a difficult task but no harm in trying :p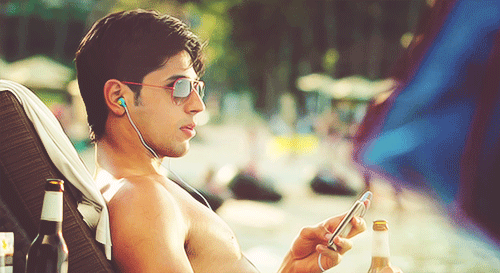 Source: giphy 
9. The Junkie 
He will say "Hi" and his next question would be "Do you smoke up?". He is a hippie who talks less and smokes more often.
Source: tumblr 
10. The Party Gang
They study little to party harder. If you are in this 'cool gang' chances are you will meet lots of random strangers in parties, experience hangovers and meet people for casual flings. :p
Source: urbanasian.wordpress 
College years are life-changing experiences of your life. More than the lectures, professors and memorable night outs, you go to college to make friends for a lifetime…:)
Featured Image: bookmyshow